I was featured over at
Well I had to make a visit to one of my favorite gals..I don't know if she goes to auction or where she gets her items to sell...BUT I love her prices! I picked up this wooden storage chest cheap.
I don't know if you can make it out, but there are little fish and seaweed metal graphics nails all over the top of this thing. Well the first thing I did was take all the metal off, even the hardware. Then sanded, and mixed up some custom color paint. I didn't even have a vision of what I was going to do with this thing. I had to work quickly because another snowstorm was headed our way.
I found the peacock fabric at another favorite stomping ground called the Economy Store here in my little town. I know, the padding looks a little lumpy..but hey, I have a buyer for it in less than 48 hours after finishing it..so no complaints.
Come over and see me at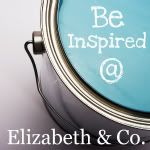 http://diybydesign.blogspot.com/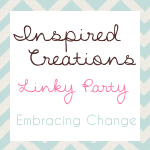 http://www.theshabbycreekcottage.com/2013/03/transformation-thursday-no-195.html